ALSRT Membership: What's in it for me?
Commitment
As of December 2017,  5, 545 Alabama residents were ARRT certified, yet only about 1% are currently members of ALSRT. We have a long tradition of being committed to those things that are most important to us in Alabama, whether it be to our family, neighbors, faith, or sports team, and showing commitment to your professional society should be no different. Becoming a member of ALSRT is a commitment not only to advancement of our profession, but also to the quality of care we provide to our patients.
Community
Being part of ALSRT links you to other individuals with shared interests, goals, and concerns. Whether through the annual meeting or smaller meetings held during the year, members have opportunities to meet with other professionals from across the state to learn, share, and grow. Speaking of networking opportunities, check out ALSRT on Facebook (look for ALSRT)!
Affordability
At $30 annually, membership costs less than a tank of gasoline. ALSRT strives to give you a good value for your membership, and that includes free registration for the regional conference held in the Fall. We also try to establish reasonable registration rates for the annual conference, which often includes several meals while in attendance.
Opportunities
Each year the ALSRT hosts a Spring and Fall conference. The Spring program gives us an opportunity to conduct the business of ALSRT while also providing a carefully planned program which includes topics that will satisfy the interests of the broad audience we serve. The Fall conference is moved to various locations across the state from one year to the next to provide opportunity for everyone to participate. Membership allows you to attend the Fall conference free of charge. Members are also encouraged to take advantage of opportunities to serve on committees, help or speak at meetings, or serve on the Board of Directors.
Representation
A strong professional organization has the potential to influence public policy and legislation. All but a few states have some form of licensure that specifies the training needed to operate radiation-generating equipment. Alabama is one of those states without licensure requirements. You make a difference when you join ALSRT. The larger our membership, the more powerful our voice in letting our legislators know where we stand on this and other important issues.
Thanks for making a difference. Thanks for joining ALSRT!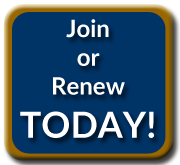 Membership Opportunities
Membership period provides opportunity to attend one Annual Conference in April and one Fall Conference in October.  Membership begins the day your payment is submitted and ends one year later.
Membership Upgrade
Need more information about the Student to RT Membership Upgrade Option?? Click HERE.
"Bring a Friend" Program
Encourage four (4) of your friends and/or co-workers to join ALSRT and your membership fee for the following year will be waived! Be sure they write your name on the line that asks, "who encouraged you to join?"